See What We're Up To
Join our CEO Adrien Nussenbaum on Monday the 8th at 9:30am for a panel discussion on Marketplaces: Understanding the Potential Opportunities and Risks with Darryl Shaper of Arrow Electronics, Martin Rohde of HPE, Sonesh Shah of Bosch Tool Corporation, and Scott Reynolds of Payoneer.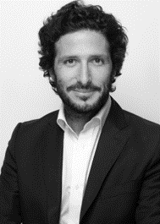 Stop by Our Booth
Stop by and see Mirakl at booth #304. We'd like to show youhow organizations like Arrow Electrions and HPE are using Mirakl to launch their online marketplace to increase sales and improve customer experience.