The Evolution of eCommerce in Wholesale Distribution
COVID created a frenzy of distributors exploring eCommerce and marketplace options to grow their top line and expand their customer base. Amid the uncertainty of the past year, many companies believed they didn't have the time or resources to add this capability. As we enter the post-pandemic economy, eCommerce remains table stakes for any distributor — but it must be done right to see the full benefits.

In this on-demand webinar with Modern Distribution Management and SAP, we "myth-bust" some of the top misconceptions that many distributors harbor about the cost, time, and talent needed to deliver an exceptional eCommerce experience for customers. You'll get insight into the latest MDM State of eCommerce research and learn how the right strategy will set you apart from your competitors and win more of your customers' wallet share.

We will discuss:
How distributors viewed the evolution of eCommerce in wholesale distribution
Best practices from distributors that transformed the customer experience through eCommerce
How to gain a competitive advantage launching an online marketplace
How to establish a path forward no matter your stage in eCommerce maturity
In Partnership with: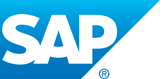 Speakers:


Angela Troccoli
Sr. Director Product Marketing, Global B2B, Mirakl
Angela leads Mirakl's global product marketing initiatives for B2B, including the development and execution of go-to-market strategies across verticals. She has 10+ years of experience spanning supply chain operations, product management and product marketing. Prior to joining Mirakl, she held roles at HP and McKesson.
David Koenig
Industry Principal, Industrial Machinery & Components and Wholesale Distribution, SAP
David's interests lie in finding better ways of leveraging technology to make people's lives simple and sustainable. He has worked nearly 20 years in the delivery of customer-focused product solutions in the B2C and B2B domains. David currently works with manufacturers and wholesale distributors in closing their "experience gap" between what company leadership believes they are delivering and what customers are actually seeing in their interactions. David joined SAP in 2017 as an Industry Principal for Industrial Machinery and Components eventually adding the Wholesale Distribution domain to his responsibility. Prior to joining SAP, David worked as a product manager on the SAP Commerce (Hybris) implementation at W.W. Grainger, Inc. where he learned about wholesale distribution and saw first-hand how B2B companies focused on the right outcomes can exceed their customers' expectations.