Virtual Panel on 11/18 with WW International, Inc: How Their Online Marketplace Delivers on Rising Customer Expectations

In the new era of digital-first commerce, retailers and brands across geographies are expected to deliver: greater choice, faster delivery, better pricing, and higher quality, without compromising on the curated experience that customers expect. At the same time, supply chain volatility and margin pressures are squeezing businesses as they face an already-challenging eCommerce environment.
In this high-stakes context, the world's most trusted brands are rethinking how they approach eCommerce – and in the process, they're deepening their relationships with their customers.
In the Executive Symposium on November 18th at 12pm ET / 9am PT, you will get a deep dive on the ways that WW International Inc., the pioneering wellness program, has used the enterprise marketplace model to deliver for its customers. Samantha Rapoport, Senior Director, eCommerce, WW International will share how they're partnering with trusted third-party retailers and brands to offer a marketplace that delivers greater value to customers.
During this live session, you'll come away with:
A complete picture of the ways online marketplaces can forge new pathways for growth within your business

Techniques to develop an online marketplace that creates a shopping experience your customers will love

The key considerations for creating strong partnerships between marketplace operators and sellers so that your marketplace not only supports, but enhances, your business
Featuring: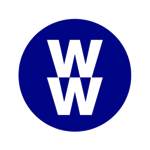 Our Speakers:
Senior Director, eCommerce, WW International
Samantha Rapoport is the Sr. Director of Ecommerce at WW. In this role, Samantha is responsible for overseeing the strategy and operations for North America, working to reimagine the WW Shop and position the business for the future. She has been with WW since 2010, having led the company's licensing business before transitioning to ecommerce in 2014. Prior to WW, Samantha was at General Electric, where she started her career in the Commercial Leadership Program. She then joined GE Capital's Retail Consumer Finance business managing strategy and campaign executions across the four major credit associations and 18 retail portfolios including Walmart, Gap and Lowe's. The daughter of entrepreneurs, she was the Co-Founder of The Fashion Truck, a mobile accessories and apparel boutique, named "Best New Idea" by The Boston Globe.
Samantha holds an MBA from Emory University and a B.S. from The University of Connecticut, where she was inducted as a student fellow into the School of Business Hall of Fame. She lives in Chicago with her husband and dog, Lox.
Founder and President at Suburban Street Trading Company
Eric is the founder and president of Suburban Street Trading Company, a consumer products distributor specializing in Specialty Food and Health and Wellness products. Eric's focus over recent years has been in leading his company in the development of custom-tailored solutions to drive competitive differentiation, and in bridging the "tech gap" for brand partners in order to facilitate new, emerging sales channels. His expertise is in supply chain management, supply chain innovation, digital selling, and digital Marketplace technology.
Eric previously taught Military Science at UPenn and Villanova, and also served for 14 years as a US Marine Corps Officer.