Ce qu'il faut savoir POUR lancer votre marketplace B2B



Les marketplaces B2B connaissent un succès croissant, notamment auprès des retailers, des industries manufacturières, des distributeurs, et des centrales d'achat... pour une bonne raison !
D'après le dernier rapport Gartner, "D'ici 2023, les organisations qui auront utilisé des marketplaces entreprises pendant plus d'un an verront leurs revenus issus du digital augmenter de 10%."
Dans un monde digital en constante évolution, les leaders actuels de l'industrie tels que HP Enterprise, Kroger et Toyota Material Handling ont décidé de prendre les devants en lançant leurs propres marketplaces. Ils se positionnent ainsi dans une logique de croissance durable.
Dans ce rapport Gartner, vous trouverez des recommandations sur les considérations techniques et opérationnelles nécessaires au succès de votre marketplace dès son lancement.
Téléchargez ce rapport pour en savoir davantage sur :
Les 11 impératifs pour la réussite d'un projet de marketplace B2B

Pourquoi le succès d'une marketplace dépend des capacités technologiques et d'une collaboration transversale au sein d'une organisation

Comment les marketplaces complémentent le coeur commercial d'une organisation

Les exigences et les fonctionnalités dont les marketplaces B2B doivent se doter pour satisfaire leurs clients.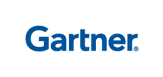 Gartner, 11 Imperatives When Building an Enterprise Marketplace, 10 December 2019, Sandy Shen, Jason Daigler.
GARTNER is a registered trademark and service mark of Gartner, Inc. and/or its affiliates in the U.S. and internationally, and is used herein with permission. All rights reserved.